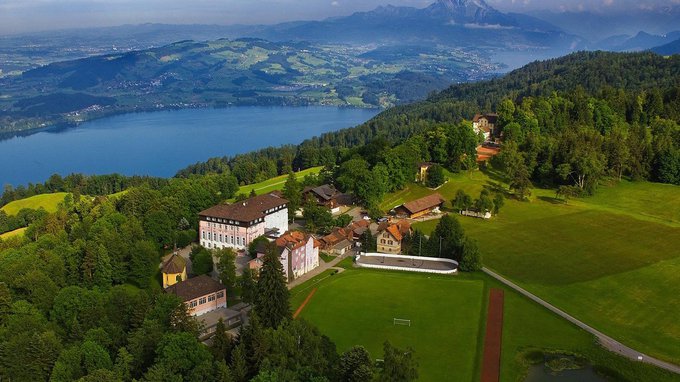 Switzerland boarding school

Boarding schools create wonderful conditions for studying, living and development of creative and physical abilities. As for accommodating, campuses are opened to foreign students. Apart from intensive studying, Swiss schools pay special attention to sport.  Extreme kinds of sports are popular among students, because of natural landscape of Switzerland. Swiss boarding schools create family and kind atmosphere, helping students to achieve high academic results and to develop in all directions. The schools practice in studying individual approach to each student. According to specialist's opinion, the best age to study abroad is 12 years old and older. In this age the child is more ready to study in new country alone.
Requirements to boarding schools in Switzerland
The following documents are required:
Copy of passport

School grades for the last 2 academic years

International language certificate

Recommendations

Motivation letter

Filling out school forms

Interview by Skype.
Also, the applicant must pass internal tests in mathematics and English, which determine the knowledge level.
Studying in private schools in Switzerland – what else to know?
High level of comfort for studying and living
Physical development is provided – most popular kinds of sports: extreme
Family atmosphere is created in Swiss schools. The adaptation period passes unnoticed. In short period students achieve high academic results, having all opportunities for self-development.