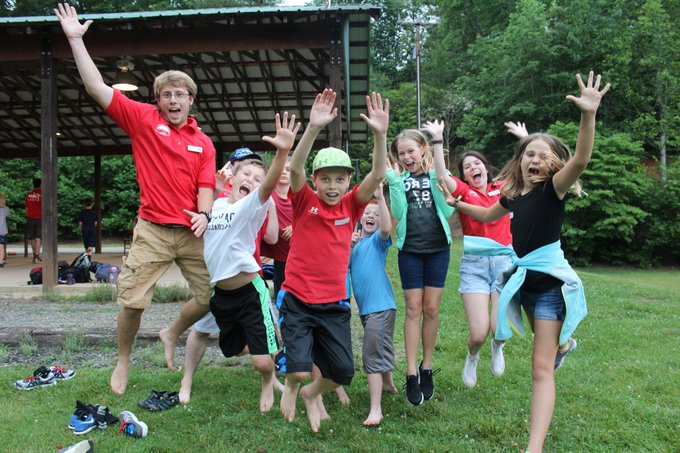 Summer camps in Switzerland – studying process
The core feature of Swiss camps is opportunity for simultaneous studying of 4 languages: English, German, Italian, French. The language of instruction depends on the canton, where summer school locates.  Note that each canton independently develops studying programs and determines language of instruction. However, most summer schools conduct studying in English.
Morning time is devoted to language lessons. After lunch international students participate in sport and entertainment activities. For physical development students can engage in football, basketball, volleyball, golf, horse riding, swimming, etc. Leisure activities include drawing, music, theatre circle, modelling.
In the evenings the camps organize quizzes, concerts, competitions. Informal communication with other students contributes to overcoming language barrier and practicing language skills.
The student age is main factor in method of studying. Kids study in game format by using interactive. For older students standard lessons are organized.
Advantages of Swiss summer camps
Qualified teachers – in studying they use individual approach to each student
Full immersion in the language environment
State-of-the-art equipment and modern infrastructure for sport exercises and accommodation
Guarantee of safety 24/7.
As summer camps are organized on the basis of private boarding schools, foreign students can see how school process is conducted. Concerning accommodation, students live separately boys from girls in comfortable rooms, designed for 2 people.
Recruitment to Swiss summer camp
The choice of summer program depends on the student age, interests, language knowledge. Some camps focus on adventure: in the morning students study one language, and in the afternoon they go on nature to build a fire, to cook, etc.
In case of interest in studying German, it is better to choose International Junior-Teen Camp, located near Zurich. The program includes language lessons and entertainment events, such as painting, theatre, music classes, horse riding.
If student have advanced language knowledge, the best choice for summer will be Swiss school Village Camp, where communication practice is provided, leadership courses, dance, tennis  lessons are organized.
If the student interests in sport, you should choose International Camp Montana, where apart from language studying (Spanish or English) students will climb the mountains, try extreme kinds of sport, and participate in interesting excursions.
Terms of payment in Swiss summer camp
Tuition fee includes educational material, accommodation, extracurricular activities, sport exercises and meals. Cost of studying in Switzerland fluctuates from 1 500 to 3 000 CHF per week.