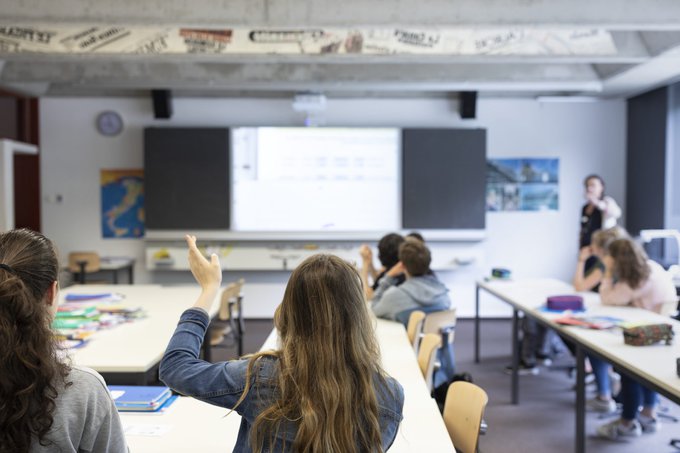 Switzerland's school

Switzerland's educational system is a perfect way for good educational level of a student. Educational studies in Switzerland could be the best choices for jobs perspective. Multicultural environment in Switzerland is a good opportunity for international students to enrich language skills, because Switzerland has four national languages:
French;

German;

Italian;

Romansh language.
The application process is not so difficult: First, future students should examine all educational schools and choose one for their abilities, budget and interests. Swiss school can be a private or a state. Next, applicants should find out deadlines for sending documents to Swiss schools, because it can vary from school to school, from canton to canton. If the school receives documents from a student too late, the school will sign up student for the next educational period. There is no age limit for foreign applicants. It is better to submit application in the spring semester for studies beginning the following academic year.
 List of educational periods:
Autumn semester: from December to April;

Spring semester: from May to November.
Requirements for applicants depend on:
Educational stage;

Educational peculiarities of a student's country;

Academic performance level of a student.
International students or their parents can also find out detailed information about extracurricular activities, circles of interest and other additional subjects of the school and check requirements for admission with the help of an official internet site or contact center. Applicants should also pay attention to application process, which includes list of documents to a school and documents for educational visa to Swiss Embassy. International students should prepare translation of all documents in language of instruction of the school. Translation services are available at Swiss Embassy for fee.
General list of documents for entering the school:
Application form;

Certified copy of a passport;

Previous educational achievements;

Personal student information;

Motivation letter;

Language proficiency (language testing);

Application fee.
Many Swiss universities offer special intensive language course for future applicants. When future student receives a letter of admission, he should apply for an educational visa. International students can contact to nearest Swish Embassy or Consulate for detailed information.