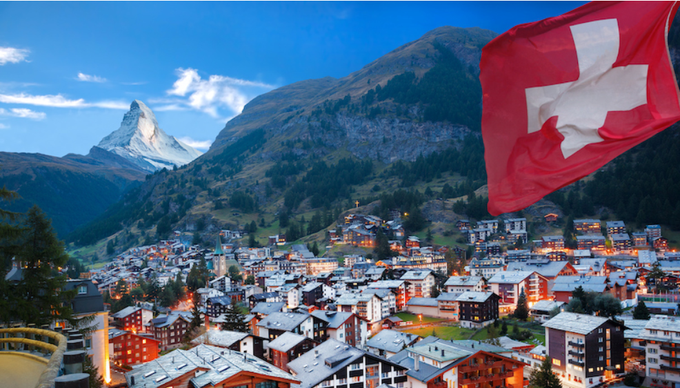 Educational system of Switzerland – brief information
Swiss system of education is considered progressive compared to other countries. The school structure is independently managed by cantons. As a result, they are responsible for developing educational programs, curricular and recruitment process. The State Secretariat for education, research and innovation controls the Swiss educational system. Core feature of educational system is the emphasis on student's skills and wishes. After graduating from primary school, pupils are offered various directions for studying. By using this approach, Swiss schools create all conditions for development of potential of each student and skills.
Stage of studying
Phase of obligatory education in Switzerland lasts from 9 to 11 years. By achieving 4-6 years old, the studying starts and finishes in 15 years of student. Pupils can enrol in private or local schools. Studying in public schools is free, and there is no uniforms.
This educational stage is presented by kindergarten and the first learning cycle. In kindergarten children study basic knowledge and manners. So, pupils obtain social skills in the playing format. Skills in reading and math is achieved by participating in games, music and art activities. In the age of 6 years old pupils transfer to primary school.
Secondary education consists of 2 phases: lower and upper. The duration of lower secondary education is 3-4 years and falls on the student age of 11-12. The emphasis in studying is made on mother language and the second language, natural sciences. So, pupils obtain knowledge in math, biology, chemistry, physics, geography. Humanitarian disciplines are also not neglected.
In the end of each academic year students pass tests to demonstrate received knowledge.
Upper secondary education
Studying in Swiss high school is not mandatory. Passing the stage of lower secondary education, student has a choice of:
Vocational education – is optimal for local students, there are organized internships in big companies. Duration of studying varies from 2 to 4 years.

Baccalaureate school – in addition to subjects of lower secondary school law and economics are studied. The studying lasts from 3 to 6 years. Variation in duration is stipulated by canton. By the end of studying students pass test and write baccalaureate essay. Graduates recive certificate Matura.

Upper secondary school.
On this stage of studying preparation is conducted to successfully build a career in education, social work and healthcare. Duration of studying is 3 years. Finishing study, student passes 6 subject exams. With this students can enrol in PET colleges.
Tertiary is the next stage of the higher secondary education. Annually, the Swiss universities are listed in the ranking of TOP-100 educational institutions in the world.